Drupal 7: A Beginner's Guide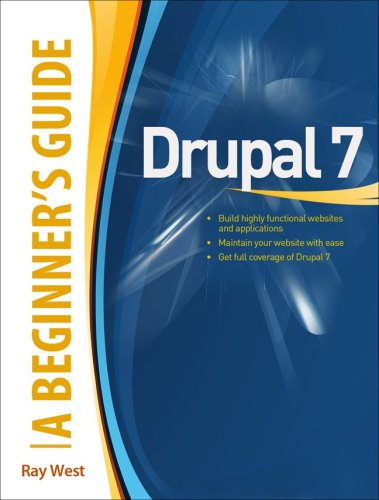 A hands-on guide to building websites and applications in Drupal
This fast-paced tutorial explains, step-by-step, how to build highly functional websites and applications using the popular and powerful open-source software Drupal. Timed for the newest release, Drupal 7, the book helps you get started very quickly while teaching you many of the more advanced capabilities along the way.
Drupal: A Beginner's Guide helps you get your great ideas to the Web at minimal cost and effort. You'll be able to build a site framework that has total flexibility and slick aesthetics. The book also includes plenty of tips for easy, do-it-yourself website maintenance.
Price: $26.39
Buy Now from Amazon!
---