Mass AdWords Product Ads for CRE Loaded Module from MagneticOne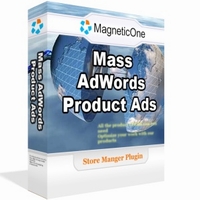 Mass AdWords Product Ads for CRE Loaded will help you to easily create separate ads in Google AdWords for EACH product in your store. You can do it once for complete store, creating hundreds or thousands of ads or just select one or few products to create ads for.
Easy to use wizard will guide you through the step by step process making sure you will do it just right.
CRE Loaded Mass AdWords Product Ads is addon for Store Manager application, providing you friendly windows interface to create your AdWords campaigns with no delays, timeouts or other connection-related problems.
What Mass AdWords Product Ads for CRE Loaded can do for you:
Save Time
Most operations are automated, you need to make only key decisions
Increase Sales
More better targetted and relevant ads bring more sales and more profits as a result
Simplify Ad Management
Will save you hours every day, day by day
Minimize Errors and Inconsistency
Ads will include proper product names, lead to proper products that are in available and in stock, always
Bring new possibilities
Laser-targetted campaigns are now reality!
Features that will make your life easier:
Create separate ads for each product in your store
You can create separate ads for each product, including product name, model, price, manufacturer, store name and more then 20 other macros right into the ad! This brings unbelivable ad precision, previously available to large enterprises only.
Automatically find proper keywords for each product
You have control over keyword selection process, including product variables only (product name, product model, product manufacturer (and other product-specific fields) only – for laser-targetted campaigns), keyword matching options (broad match, exact match, phrase match) and more.
Create multiple ads for each product by template
You can use built-in predefined templates or add your own ad templates!
Just create multiple ad variations for each product and let AdWords Optimizer find our the ones, which work best for you automatically. Manual selection also available.
Preview which ads will be created
Before you generate anything – you can preview and disable ads, that you think won't work for any reason.
Even more features inside
You will find more options and posibilities that will make your work much more convenient and easy.
Screenshot: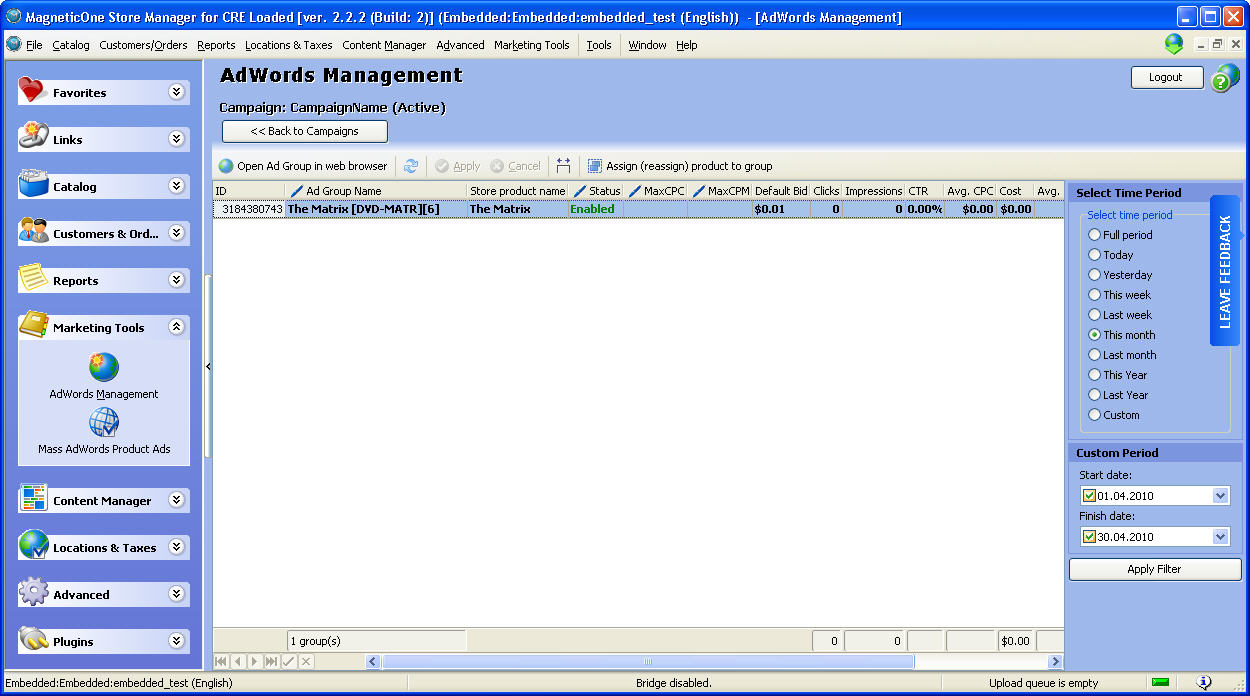 Price: $94.00
Tagged with: CRE Loaded Module
---