Power SEO URLs for CRE Loaded Module from MagneticOne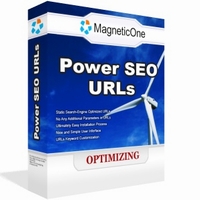 Do you want to improve your Search Results? Want to see readable URLs and meaningful, not just a set of symbols? Power SEO for CRE Loaded – CRE Loaded module is a powerful replacement for standard CRE Loaded SEO URLs feature with unique possibilities that work for Search Engine Optimization of your site.
Features:
Static Search-Engine Optimized URLs
Dynamic links for categories, products, manufacturers and content page are replaced with static links for best search engine optimization.
No Any Additional Parameters in URLs
No additional "products_id" "cPath" or other symbols in your links
Ultimately Easy Installation Process
Very easy installation – just 3 simple steps
Nice and Simple User Inferface
The intuitive, user-friendly settings page of the module, but most likely you won't go back to it – module just works, no need to check on the settings
Extensible
Key parts are open source providing you unlimited flexibility in extending seo mod to support your specific extensions
Preserve Current SEO Rankings
Ability to add smart 301 redirects to preserve existing SEO positions
Avoiding Duplicate Content
Dynamic URLs may cause search engine spiders to index multiple versions of the same page. Shopping cart allows many ways to get the same product page: via categories tree, via manufacturer's products list etc. This can cause some penalties for your pages and page ranks.
Getting More Pages Indexed
Using large number of additional parameters (manufacturers_id=2&products_id=26) may cause some of your pages won't be reached and indexed by search engines. While Power SEO removes all those additional parameters, impoving indexing process for your store
Key Features of Power SEO for CRE Loaded:
Canonical Tag Support (new)
Carpe diem on any duplicate content worries – latest improvement to prevent duplicate content and improve site indexing
Meta Tags Editing
You can edit meta tags for each product individually for laser-targeted SEO
URLs Keyword Customization
This software gives you ability to edit the keywords used for building SEO URLs. With SEO Keywords option added for each product and category you get the ability to put any words in your link, just the way you like it (or leave the default values)
Several Predefined URL templates
They are optimized for best SEO positions
Complete Control Over EVERY URL
With Power SEO you have complete control over EVERY URL in your store, no limits at all
Support for Third-Party Extensions and Modules
Can make seo-optimized urls for any third-party module via simple programming
REALLY LARGE Store Support
Power SEO works with ten 250 000 products each stores hosted on same server
Support for Foreign Languages
via smart URL transliteration and several similar techniques
Low Server Overhead
By using advanced caching techniques and load-preventing algorythms server load is low, saving your resources day by day, every day and has many more useful features that you'll love and more….
Screenshot: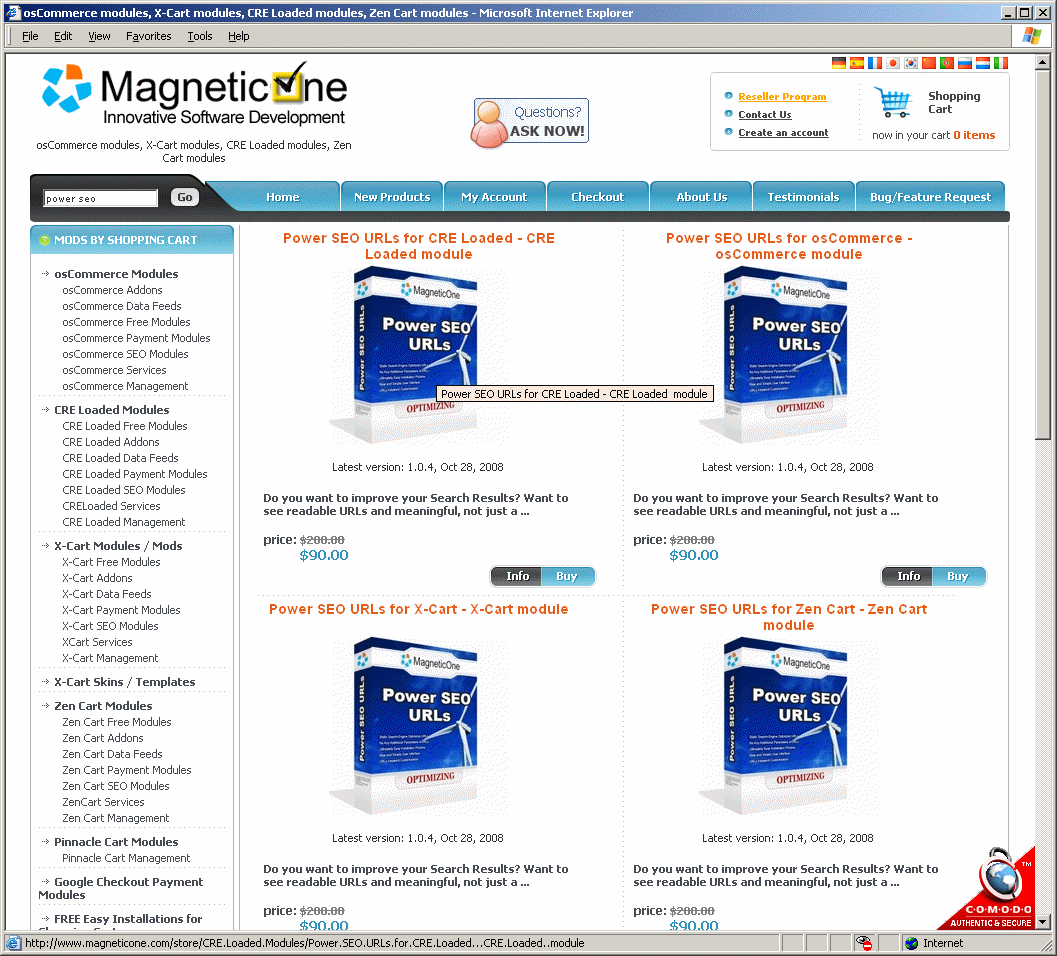 Price: $90.00
Tagged with: CRE Loaded Module
---