Teach Yourself Visually WordPress - Second Edition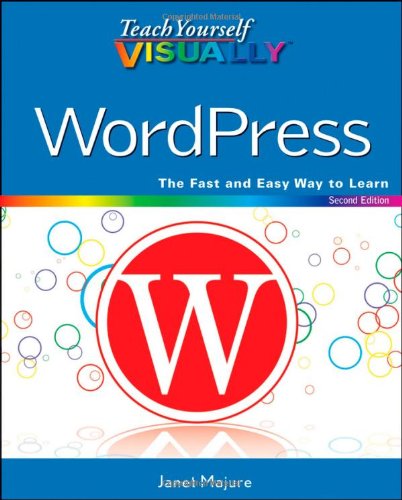 Teach Yourself Visually WordPress, Second Edition by Janet Majure introduces the possibilities of the newest version of WordPress. It helps you creating and setting up a WordPress site step-by-step. The author shares advice, insight, and best practices for taking full advantage of all that WordPress has to offer.
Highlights:
completely updated coverage of new mobile blogging solutions
advice on customizing sites through use of plug-ins and themes and custom site editing
advanced procedures for self-hosted bloggers
key points with examples from the author's own WordPress blogs
Two-page lessons break big topics into bite-sized modules
Full-color screen shots demonstrate each task
Helpful sidebars offer practical tips and tricks
Author(s): Janet Majure
Price: $19.09
Buy Now From Amazon!
---