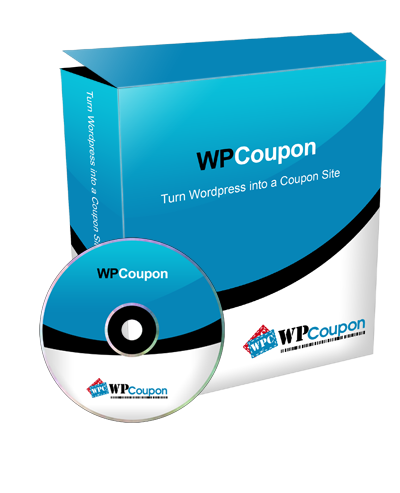 WP Coupon Plugin helps you to create powerful WordPress coupon sites on any niche like books, travel, hosting, and more! You can use it to run a complete affiliate coupon site, or add coupons to your existing website or blog.
WP Coupon is professionally coded in a way that gives your site maximum exposure to Search Engines. It can be easily installed with any of your own favorite theme. WP Coupon also comes with a free theme with every order!
WP Coupon themes have easy to use, advanced control panels that lets you configure theme settings so you don't have to touch the code. Each theme comes with multiple page templates.
Features:
WP Coupon is optimized for search engines and third party advertisements like Google Adwords, Yahoo, BidVertiser and more
3 different coupon types – coupon code, printable coupon, and shopping tip
Visitors can receive email alerts of new coupons
Automatic Coupon Update
Complete Affiliate Link Management System
With WP ADS you can sell ad space with an unlimited number of ad placements
WP Coupon comes with special tools to help you add stores to your coupon web site.
Browser addons that alert shoppers online whenever coupons are available for the sites they browse
WP Coupon integrates with your WP Admin area, allowing you to configure the plugin through the settings panel
Custom Page Templates
An image resizer script built into the WP Coupon theme automatically scales your store thumbnails (Snapshots) for pixel perfect display
Cross-Browser Compatible
WP Coupon themes and plugins are built on the same stable WP Coupon framework
Your Purchase Includes:
WP Coupon plugin files
Complete WordPress theme
Affiliate link management software
Free technical support
Lifetime free upgrades
Price:
Starter Package: $199.00
Basic Package: $499.00 (Includes free premium themes and WP Coupon's Store Access and $50 credit on WP Coupon's Coupon Feed service)