Zen Cart Affiliate Feeds Pack Module from MagneticOne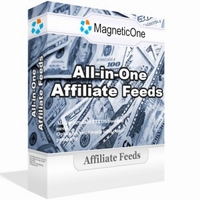 Zen Cart Affiliate Feeds Pack has all the features for online merchants to simplify the work with third-party Affiliate Systems and Affiliate Networks. Each Affiliate System has different requirements, formats and details. It is pretty complicated task for regular merchant to constantly provide complete up-to-date information about their products according to requirements of each system. Affiliates who will promote your products always need as much information about product as possible to bring as many customers to your store as possible.
Zen Cart Affiliate Feeds Pack is the solution to this constant problem, automating your task of providing all the necessary information to your affiliate partners and allowing them to bring you new customers and sales.
Zen Cart Affiliate Feeds Pack supports data feed formats for following services: ShareASale, Affiliate Window, ABW Datafeed Standard, Commission Junction, LinkShare, MyCoupons, LinkConnector, 2Checkout Product Import, eBay, clixGalore, etc
Main features:
easy to use and configure
multilanguage support
multicurrency support
ability to export only selected categories
ability to include/exclude products marked "out of stock"
ability to include/exclude products with zero quantity
capability to include/exclude products with zero price
capability to strip HTML from Product Names
capability to strip HTML from Product Descriptions
capability to set default shipping cost
ability to limit number of products exported
ability to set currency that is used during export
ability to customize name of the export file
inline text recommendations for fast initial configuration
ability to automatically upload feed via FTP
ability to send feed via email
third party sales channel tracking (Google Analytics, WebTrends, OneStat, 123LogAnalyzer, Netmining etc)
optional GZIP compression of feed contents
additional Live Product Feed URL options
ability to validate feeds (XML-based feeds only)
ability to store feed on your server
multiple export configurations
preconfigured Google Analytics support
supports most of standard-compliant SEO-friendly URL modules/addons
Click Tracking / ROI Tracking
online documentation and Quick Start instructions and more….
Screenshot: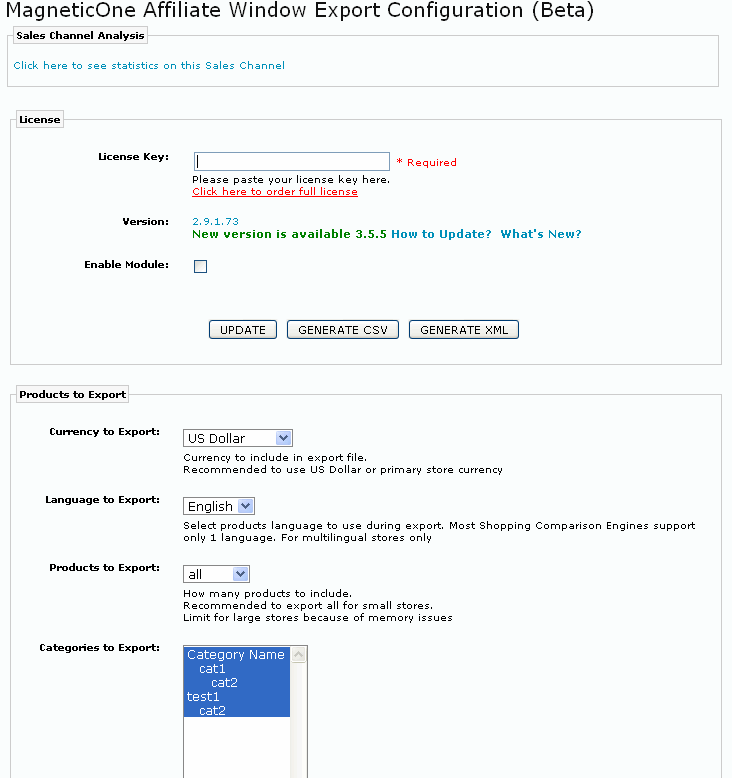 Price: $69.00
Tagged with: Zen Cart Module
---