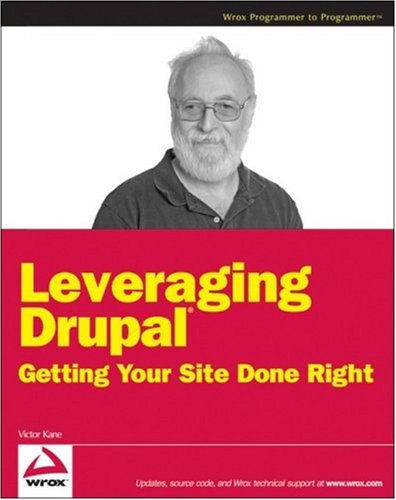 This book is a step-by-step guide and a hands-on co-piloted experience for those trying to make Drupal powered websites work for them, and for their clients. Much more than a "tutorial", what is needed is a nuts-and-bolts living mentor and guide which really shows the reader how to do the things really required for bringing it all together in a site which works. This will be the only book covering all the difficult components of Drupal: views, panels, themes, content creation, etc.
The book will cover:
How to upgrade your hopelessly outdated and obsolete-software dependent site and bring it into the Drupal mainstream and future
How to become a great Drupal themer and make "non-Drupal" looking sites
How to really customize Drupal for your real needs
How to start using best practices in Drupal web application development
How to work like the pro Drupal shops and be ready for big projects – and small ones
Learn by example (code samples, theme samples, videos) at every step
Price: $33.22
Buy Now from Amazon!