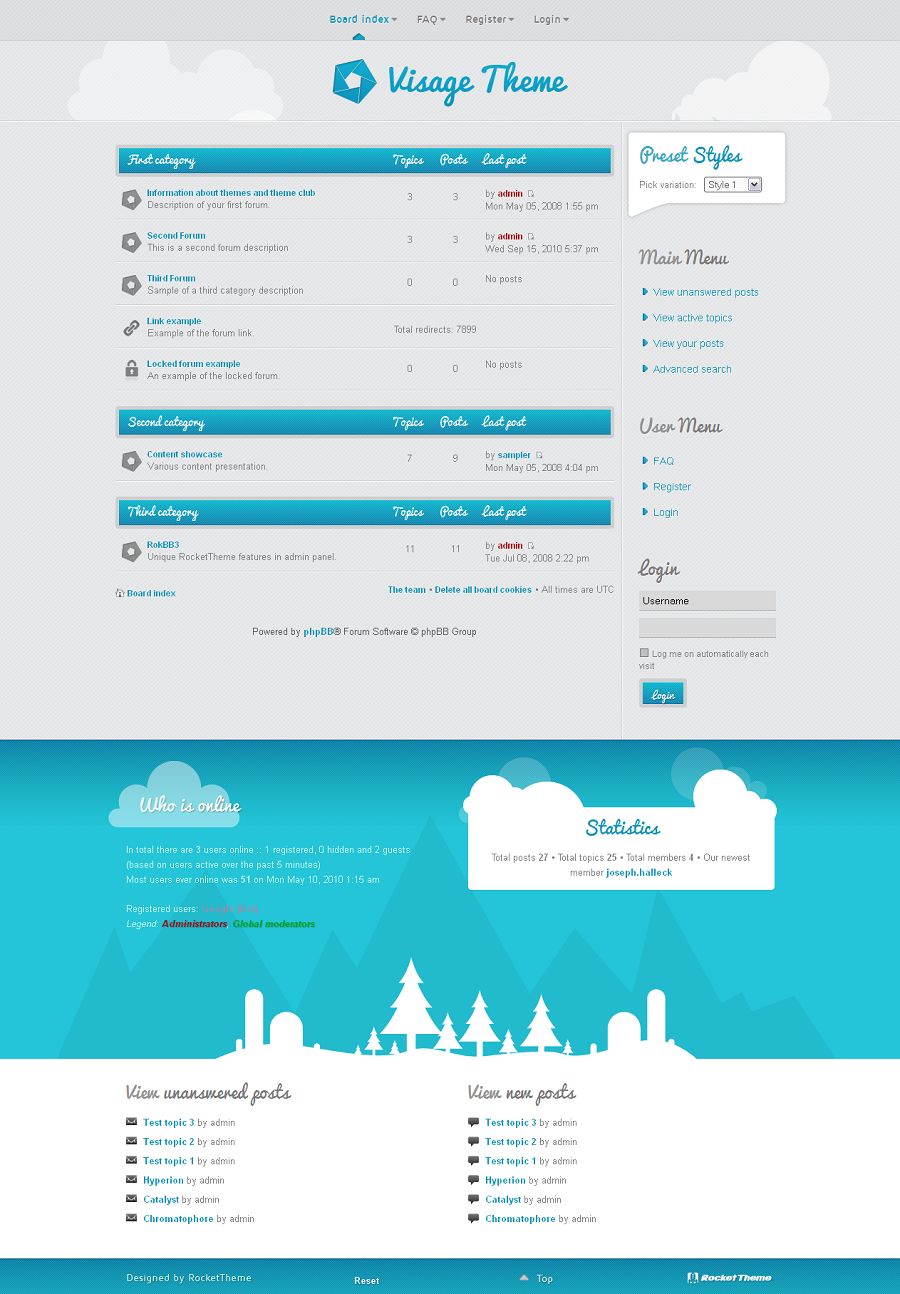 Visage is a premium phpBB3 style from RocketTheme phpBB3 template Club. This style is a contemporary blending of stunning, refined visuals, combined with a polished and powerful undertone, providing a unique look that is flexible and intuitive to use. The foundational RokBB3 Administration Module creates a base template rich with features, such as the fluid width, configurable modules, amongst many others.
Features:
Exquisite 12 Preset Styles
6 Matching Imagesets
Extended configuration options
Fluid Width Support
RokTabs Styling
phpBB3 3.0.9 Compatible
28 Structural and Stylistic suffixes
Fusion Menu (with RokNavMenu Exporter)
Loading Transitions
Configurable Module Positions
RokNavMenu exporter support
Integrated RokBB3 Administration module
Customizable layout options
FF, Opera, Safari 4, IE7+ Compatible
W3C XHTML 1.0 Transitional.
Purchase Options:
Join the RocketTheme phpBB Styles Club to download this style.
Get all of the 45+ professional phpBB3 Styles developed by
RocketTheme
for a small membership fees as low as $50