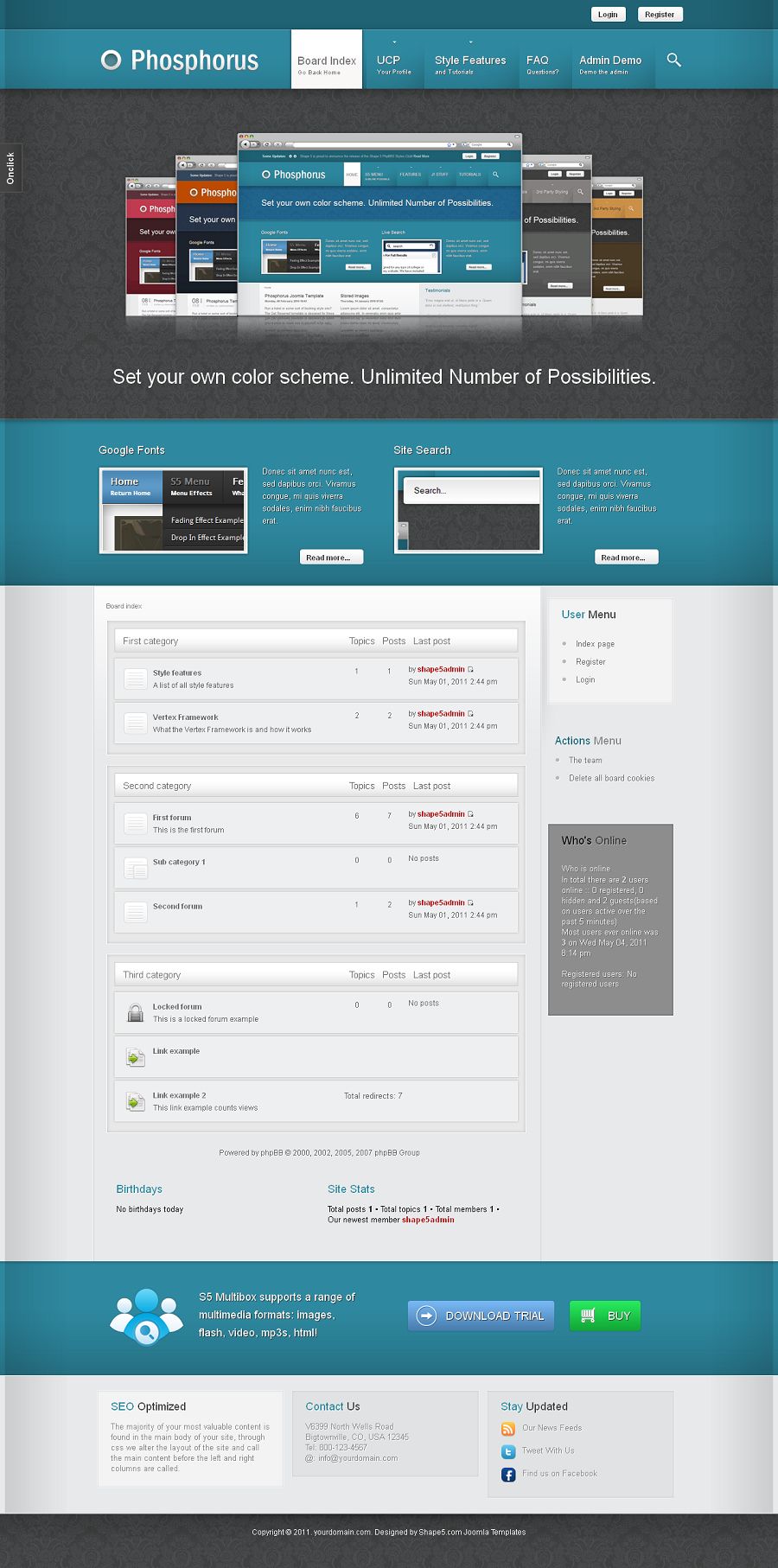 Phosphorus is a new phpBB3 style by Shape5. This is a very versatile style and gives a wide variety of options. Phosphorus style also introduces a new interface for the Vertex Framework and the ability to install modules! Vertex Framework for phpBB is truly turning the forum system into a CMS.
Features:
100% tableless CSS
Validates with XHTML 1.0 Transitional
Validates with CSS Level 3
37 block code positions & 9 styles
Sliced PSDs included
Site Shaper available (PhpBB install that includes demo data)
Select Fixed or Fluid
RTL Language Support
Show/Hide the sidebar modules
What side should the sidebar appear on, left or right
Unlimited custom HTML block code elements
SEO Optimized – main content called before the left and right columns are called
Vertex Menu System: Drop Down, Fading, Scroll Down, Suckerfish, or None
Compatible with IE7+, Firefox 1.5+, Opera 9+, Safari, Advant, Chrome
Pricing:
Join the Shape5 phpBB Styles Club to download this template.