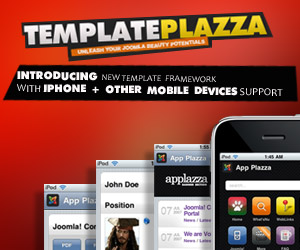 Templateplazza is a joomla template club, a website that provides premium templates for joomla with a membership based system. Once you registered you can download all the available 60+ templates. The registered members can download all the available templates (including the upcoming releases in their membership period), give it a 'test drive', and find the most suitable template for their needs.
Membership Options:
Silver Membership: $39.00/4 months (Use on 2 domains)
Gold Membership: $65.00/Year (Use on 4 domains)
Developer Membership: $189.00/Year (Use on unlimted domains)
Click Here to view all Joomla Templates from Template Plazza
Update Feb-20-2012: Sorry! Template Plazza has been closed now!